Premier Window & Door Specialists in Chagrin Falls
Powered by Top Rated Local® ">
A Window and Door Company YOU CAN TRUST
At Progressive Windows & Doors, we understand that your home is your most significant investment. That's why we make it our mission to help you enhance the value and beauty of your home with our top-of-the-line products and services.
Our Window & Door Services
We offer a full range of services to meet your window and door needs, including repair, replacement, and installation. Our certified installers are experienced in working with all types of windows and doors, from traditional to contemporary styles. We also specialize in custom millwork, creating unique and beautiful pieces that will add character and charm to your home. Our showroom is available for you to browse our products and speak with our knowledgeable staff about your specific needs.

About Progressive Windows & Doors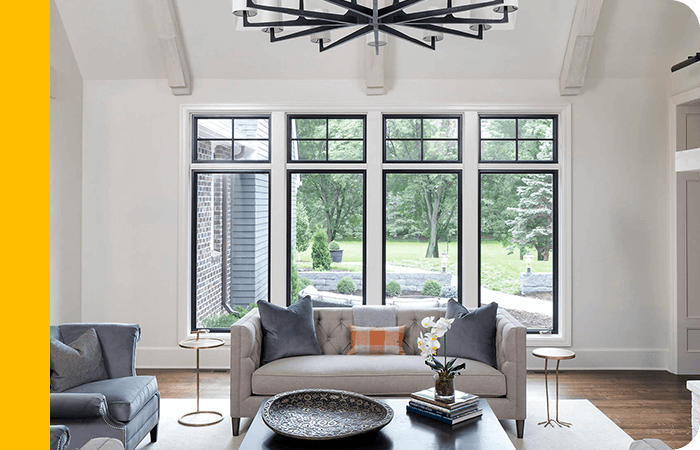 Why Choose Us
Our mission is to be a trusted partner to our customers throughout the construction process, providing value-added solutions and exceptional service.
Brands We Work With
We are a proud partner of Marvin, offering their top-quality windows and doors to customers. We work closely with Marvin to ensure that our clients receive the best products available in the market.

What our customers are saying

Knowledgeable and professional.
"Progressive Building Supply replaced all of our windows in our house with Black Marvin Essentials Windows. From initial consultation to install, the entire team was knowledgeable and professional. Will surely recommend your company to friends & family!"
- Chris Langer

Highly recommend.
"I bought an exterior door from them after shopping many places and I found them to be the most knowledgeable and their prices were comparable to the big box stores. They can out to the house to give me a quote and there was no pressure and I had many options to choose from. Their installation guys were great. I would highly recommend them."
- Joan Rieke

Very helpful.
"I have nothing but good things to say about this place. Very helpful."
- Mary Anne Edwards